The Future of Speech Online: Making Transparency Meaningful
Transparency is in high demand in tech policy – but what do we mean by transparency? What kinds of information do people actually want, and what problems will it help us solve? Join in for #FOSO2021!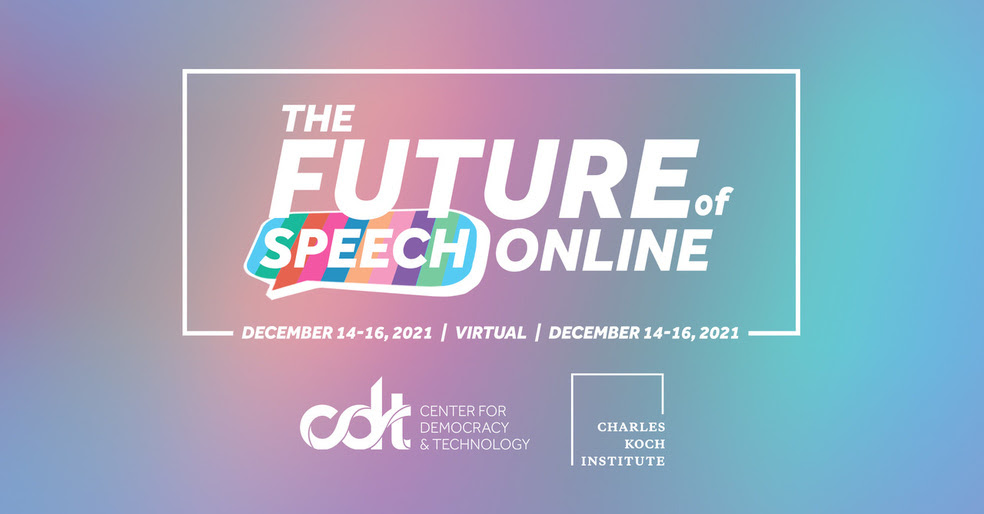 Open Letter: 90+ Orgs Urge Apple to Scrap Plans to Weaken Digital Privacy and Security
A coalition of more than 90 U.S. and international organizations dedicated to civil rights, digital rights, and human rights sent a letter urging Apple to abandon its plans to build surveillance capabilities into its iPhones, iPads, and other products.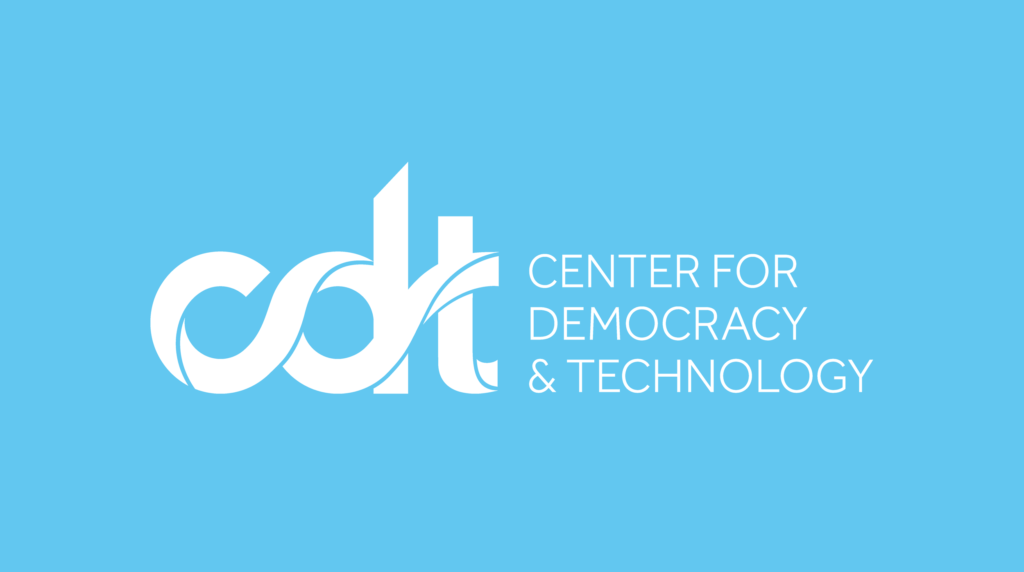 Outside Looking In: Approaches to Content Moderation in End-to-End Encrypted Systems
A new front has opened up in the Crypto Wars: how providers of end-to-end encrypted communications services can and should moderate unwanted content. This report finds effective ways to moderate problematic content within end-to-end encrypted systems without sacrificing users' fundamental rights to privacy, free expression, & security.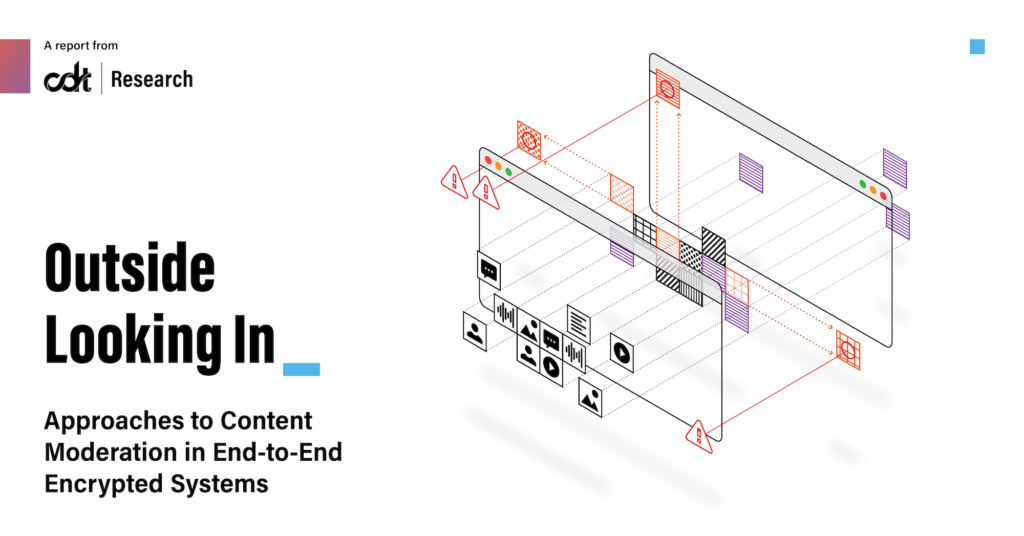 Warning: Bossware May Be Hazardous to Your Health
Employers are increasingly deploying technologies (bossware) that allow continuous surveillance of workers and automation of their supervision. This report details ways to help shield workers from some of the most harmful effects of bossware and points legislatures towards more comprehensive protections.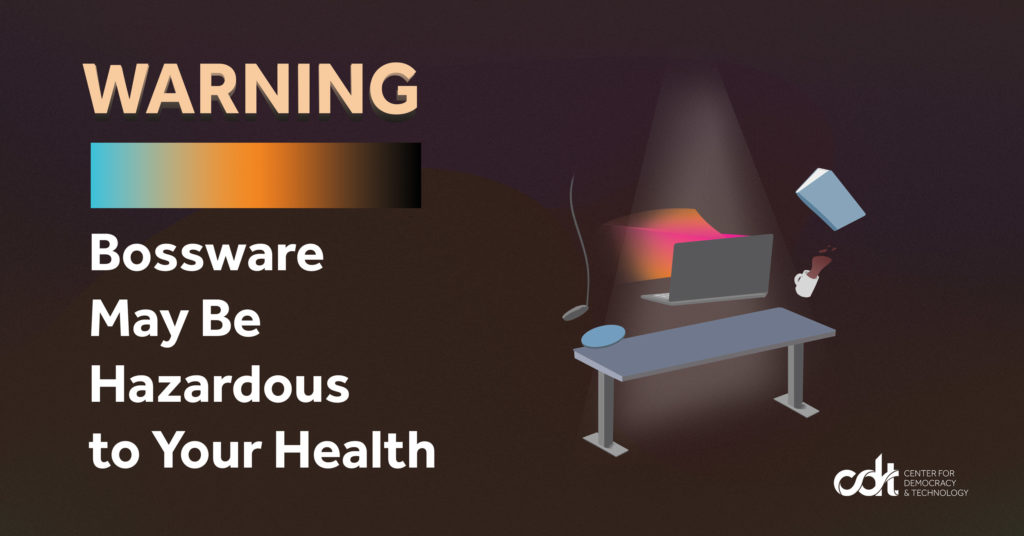 Protecting Student Privacy & Support Equity in the New School Year
As schools return, education leaders will be developing processes for managing technology adopted during the pandemic and for handling new data to transition towards connected in-person learning. We've got resources to help education leaders navigate it all.
Our Work Has Never Been More Important
At the Center for Democracy & Technology (CDT), we believe in the power of the internet. Whether it's facilitating entrepreneurial endeavors, providing access to new markets and opportunities, or creating a platform for free speech, the internet empowers, emboldens and equalizes people around the world.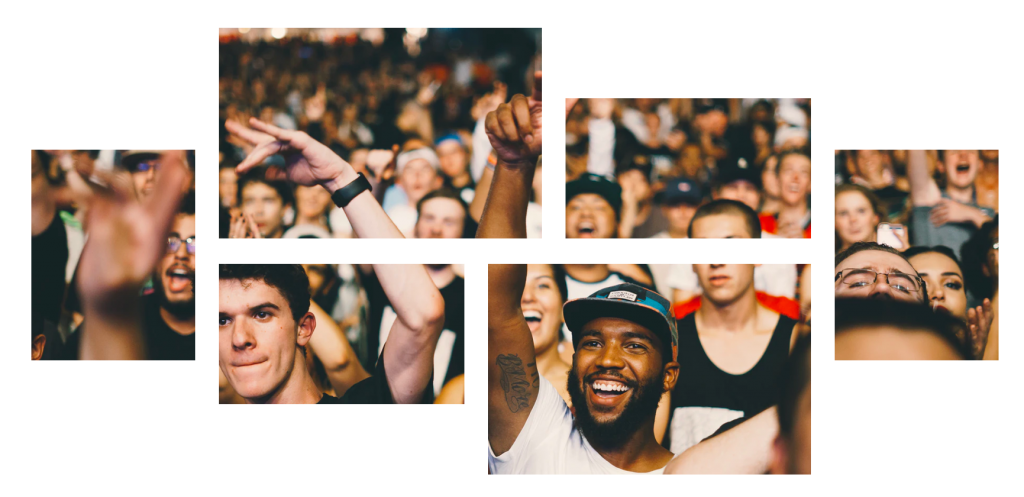 CDT's 2020 Annual Report
In 2020, the Center for Democracy & Technology engaged directly with the tensions between democracy and technology, fulfilling our mission of putting democracy and individual rights at the center of the digital revolution. Read more about how we worked to bridge that divide in our 2020 Annual Report.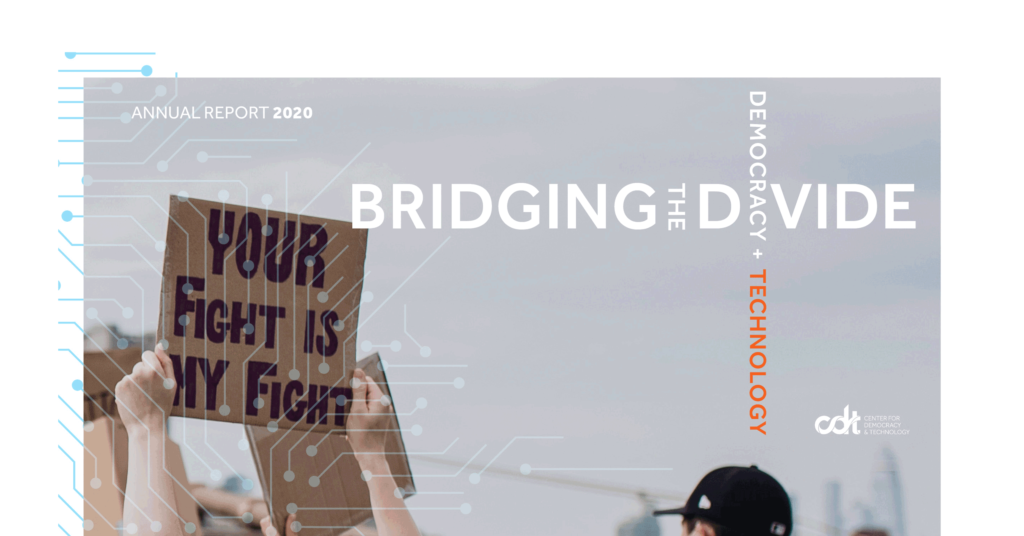 Who We Are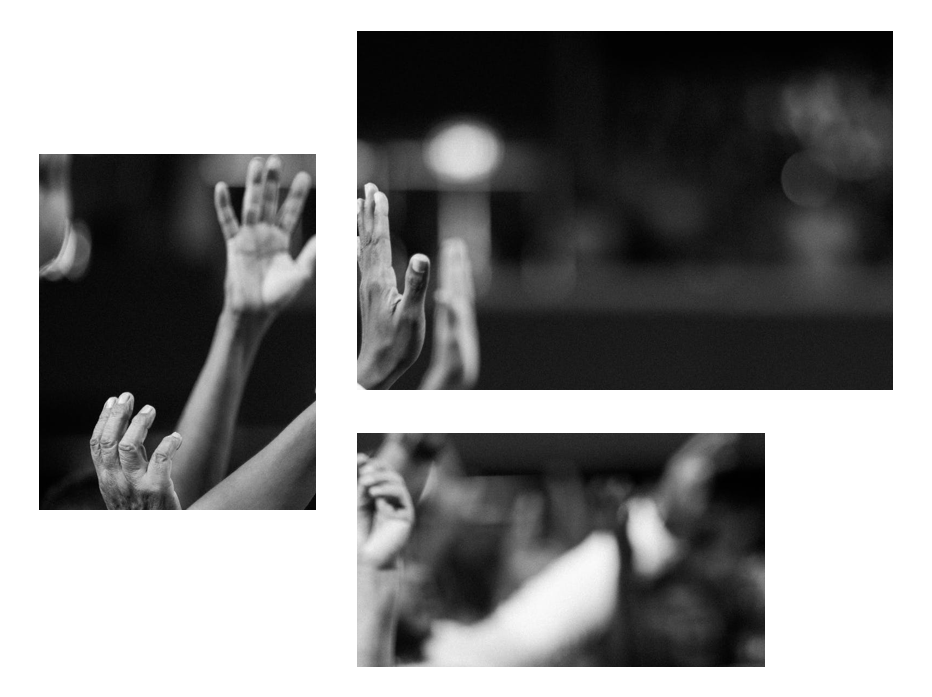 We are a team of experts with deep knowledge of issues pertaining to the internet, privacy, security, technology, and intellectual property. We come from academia, private enterprise, government, and the non-profit worlds to translate complex policy into action.
Check Out CDT'S Podcast – Tech Talk
Tech is all around you – and now, insights on the tech policies that are shaping your digital world can be added to your podcast playlist. You can find CDT's Tech Talk on Spotify, SoundCloud,  iTunes, and Google Play, as well as Stitcher and TuneIn.
Do the possibilities presented by an innovative, open, and free internet inspire you? Do you find yourself engaged in passionate discussions about privacy policies? Are you yearning to put your expertise to work on Internet neutrality legislation? If so, you might be a great fit for our team. View our open opportunities.